Under the leadership of Kevin Lagan, a diversified construction business was built up over five decades. By 2017, this business had a turnover of more than £400m and employed around 1,200 people. In April 2018, the construction materials business including the Cement Manufacturing Facility, Kinnegad was sold to Breedon Group Plc for £455m.
Lagan Homes and FastHouse were retained by the Lagan family. Lagan Homes is a premier house-builder with operations in Northern Ireland, England and Republic of Ireland. FastHouse is an innovative modular timber frame and bonded panel systems business based in Limavady, Northern Ireland.
Following the sale, the Lagan family established its principal investment vehicle, Lagan Investments. In July 2019, Lagan Investments acquired a majority stake in Frame-Tech Structures, one of the fastest growing providers of timber frame solutions in the UK.
Cement Manufacturing Facility, Kinnegad, Ireland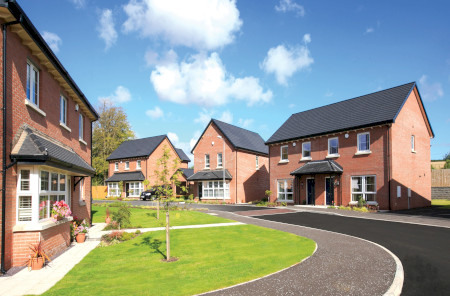 Lagan Homes, Northern Ireland
FastHouse, Centre Parcs, Ireland